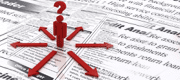 Click here for employee forms

Careers - Overview

"There is work that is work and there is play that is play; there is play that is work and work that is play. And in only one of these lie happiness."



challenging yet A fun filled working environment
Once you are a part of the BrainWare family we envision your progress and with you, we move ahead. The challenge of being at the forefront of cutting edge technologies will be yours. You get to work with fortune 1000 clients. You have freedom to initiate and to realize your goals. As you go ahead, we stand hand in hand to reap the benefits of our good work.

Our energy, our free spirit and our involvement to every growth aspect of our people have played a significant role in our success story so far. We imbibe these very qualities into every new entrant to our family. Active, unhindered participation brings us closer to each other and to our own selves, making work fun.

A window to learn and expand your horizons

BrainWare has a strong corporate culture that is built on the key values of customer centricity, transparency, flexibility and commitment. We mix our fast-paced environment with a culture that challenges your entrepreneurial spirit, encourages your innovative ideas and allows you to have fun.

We seek team-oriented people experienced in the many facets and disciplines of the IT industry. If you have a passion for excellence and are motivated by challenge, come explore career opportunities with us.