Managed RIM Services
BrainWare's Managed RIM Services for Indian enterprises covers datacenter, network, server and application management services that are delivered on a outcome based managed services model that significantly reduces capex, op-ex and investment risk. Services include:
Facility Management Services
Software License Sales
Virtualization and Blade Server
Mail as a Service
The GSS managed services suite: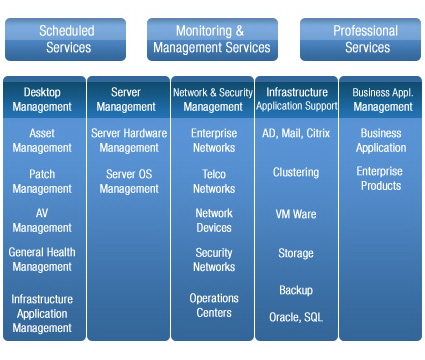 The GSS service desk suite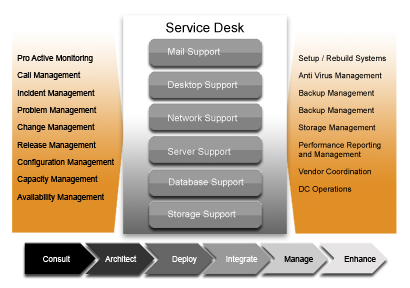 Application vendor services:
BrainWare's Application Vendor services include application sales, package implementation and support and managed application services. As a strategic partner to all leading ISVs, SIs and application vendors, BrainWare has unmatched product and domain knowledge required for their seamless implementation and integration across your enterprise.
The GSS Application vendor services suite: